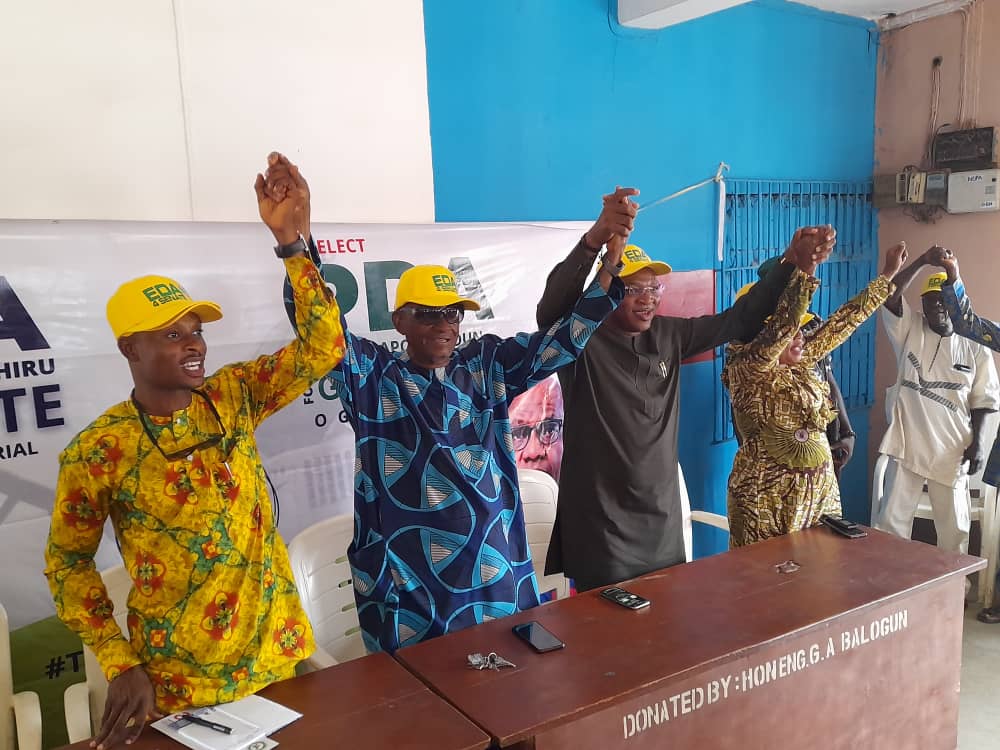 The aspiration of leading Ogun East Senatorial aspirant in the forthcoming general elections, Engr (Dr.) Deji Ashiru (FNSE) got a boost yesterday when he visited the APC Ijebu-Ode Local Government exco at the party office on Friday.
Ashiru was received by all the party exco led by Hon. Adekunle
Aromolate (Baba Crown). It was agreed upon that it is time for an Ijebu-Ode son to represent them at the senate and the only person they trust is Ashiru who they all referred to as a good ambassador from Ijebu-Ode and beyond.
Vice Chairman Surajudeen Omo Logere said: "We shall give you our maximum support."
While speaking, Ashiru who was elated at the rousing welcome, further retierated that the development of Ogun East Senatorial District shall be his topmost priority: "I shall not disappoint you, bills that would benefit the district shall be pushed at the red chamber."
It would be recalled that Ashiru earlier held a separate interactive session with the chairmen of the nine local government areas of Ogun East Senatorial District and
as well as the eleven ward chairmen, principal officers, youth leaders and women leaders from Ijebu-Ode Local Government on Wednesday in Ijebu-Ode, Ogun State.
When he declared his intention, he said: "My social contract with the good people of Ogun East senatorial district anchors on grassroot development, human development and social economic inclusion. My mission is an inclusive, progressive and prosperous of Ogun East Senatorial District.
" I do not intend to be an Abuja senator, I shall be organising constant meetings with my constituents to brief them on my activities on the floor of the National Assembly. Similarly, welfare packages for the aged, provision for girls, child rights, infrastructural development, youth empowerment, support for Micro, Small & Medium Sizes Enterprises (MSMEs)
amongst others shall be my utmost priority."
Ashiru further said: "I have accepted the challenge to provide the required political leadership for the ultimate benefit of the good people of Ogun East Senatorial District. With your unwavering support, I see a formidable bond that cannot be divided as I humbly serve as your Senator."