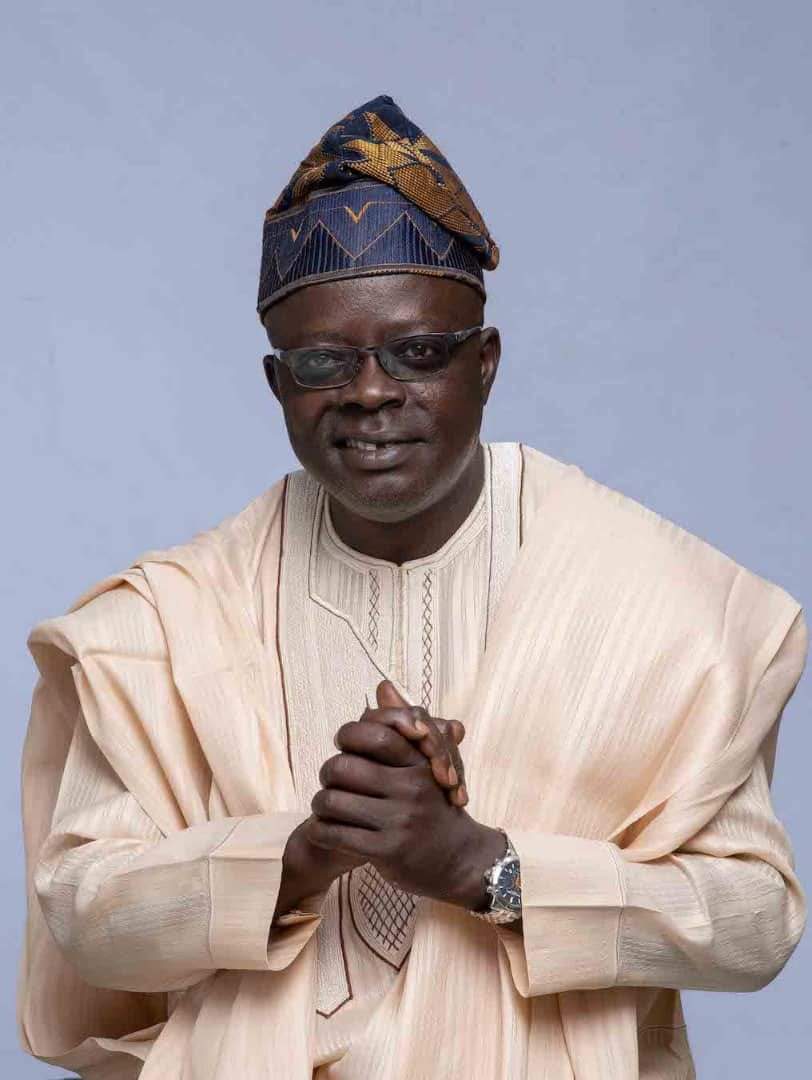 I firmly believe that Ijebu East Local Government Area can be transformed for the social, economic and political benefits of our people within a very short time. This is achievable if an administration with vision and a commitment to serve is elected into office. This is why I have offered to serve as an elected Chairman of our dear Local Government Area.
Currently, a lot of our people live outside the local government area because job opportunities are hard to come by. Many of our communities have lost the cream of their children to Lagos, Ibadan, Abeokuta and Ijebu Ode among others. Crucially, they are unwilling to return to a place where life still remains as it was almost 50 years ago.
Our young people need jobs. A lot of middle-age people are also out of jobs and have no skill or necessary financial support to be self-employed. The old (65 years and above) have challenges they should not be facing at this stage of their life. Our dodgy healthcare delivery system makes their situation worse. The dire situation is further compounded by insecurity of lives and properties. These are issues that an Administration with a vision and commitment to serve should be able to sort out within a very limited time. I have the vision. I have the commitment. And, God willing, our firm resolve will deliver a complete transformation of Ijebu East Local Government Area within the shortest possible time.
Ijebu East Local Government Area, to me, is the richest among the 20 local councils in Ogun State for an Administration with a vision and commitment about how to transform potentials into realities. We are blessed with a network of rivers and streams that make every part of our local government area naturally fertile, thus making Agriculture the Number One occupation of our people. Our fishermen are among the most active along Nigeria's coastal waters, which we share with Ondo and Lagos states. We are blessed with other resources, including granite and bitumen. There is hardly any wild animal native to Africa that cannot be found in Ajebandele, the location of the richest forest reserve in Ogun State, giving us quality eco-tourism potentials. Traditional festivals, a primary ingredient of tourism, are a regular feature of life in this part of Ogun State.
Our people are very brave, being hunters apart from their traditional occupation of farming. But it is saddening that armed robbers have ensured that financial institutions run away from our local government area. Kidnappers are now running rampant. We believe that security is a service our people can provide and also benefit from if the right Administration is in office. By occupying the longest portion along the Shagamu-Benin Expressway, we are strategically positioned to provide mutually beneficial services to thousands of persons headed towards the South-East and South-South on a daily basis, thereby turning that stretch of land into commercial centres, where our people can realise their economic potentials without any fear of insecurity.
The challenges facing Ijebu East Local Government Area and its residents are enormous. Our answers to these challenges are encapsulated in these Five Pillars:
1. Investments: Multinational industries/corporations; Small & Medium Scale Enterprises; Agro-Allied initiatives (livestock & processing of agricultural produce).
2. Health: Primary Healthcare Centres; General Hospitals (Ogbere and Ijebu Ife); and encouraging Community Health Workers' return to regularly visit every nook and cranny of the local government.
3. Education: Pre & Primary Education; Secondary Education; Vocational Traning; and Higher Education.
4. Infrastructure: Potable water; Roads; Electricity.
5. Security: Police; DSS; Military; Local militia/Vigilantes/Amotekun
Our guiding light for the Five Pillars above'll be:
1. Free Primary Education in every sense of the word, including free lunch for all pupils.
2. Free healthcare services (Pregnancy – 18 years and 65 years – above)
3. Development of Agriculture through mechanised farming and Agro-Allied Industries.
4. Development of Infrastructure, with special attention on Ajebandele, Imobi and Ogbere.
5. Employment Generation and Empowerment towards self-employment.
6. Monthly allowance for the aged (65 years – above).
7. Regular financial and logistics support for ALL traditional festivals as an all-purpose vehicle to promote tourism.
Be assured that I am proudly an Afenifere, who believes that we must make our society better than we met it. The Afenifere spirit is the basis of my several interventions in the lives of many in Ijebu East Local Government since December 2004, when I returned home till date. Your support, for me, to emerge as the All Progressives Congress (APC) Chairmanship candidate in this local government area is very crucial to bring to life for our people the eternal words in the first stanza of the Afenifere Anthem,
"Tis a duty that we owe
To our dear great motherland
To enhance her
And to boost her
In the eyes of all the world."
With Olodumare on our side, it is a new dawn in Ijebu East Local Government!
Adewale Adedayo
Major Chukwuma Kaduna Nzeogwu Villa,
5 Tajala Road,
Okeliwo, Oke Ife,