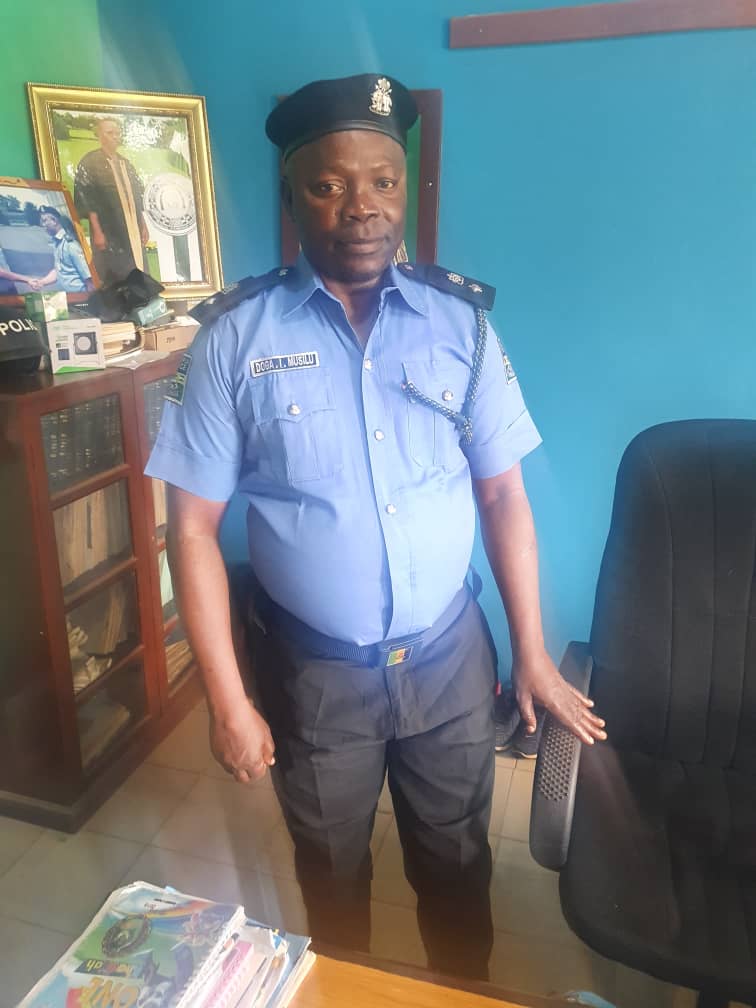 With sweat of brow, policing skill and commitment to duty,
CSP MUSILIU ISHOLA DOGA Divisional Police Officer, (DPO) Igbeba,
under Ijebu Ode area Command in Ijebu-ode local Government Area, Ogun State
is noticed with resounding effort as the division is wining the fight against criminalities, getting upper hand against evildoers under his jurisdiction.
The Senior Police Officer Musiliu Doga "Csp" who has being leading persevering fight against the activities of cultists and other crime within the area with application of modern policing in line with international best practice,
now curbing crimes reducing it to the barest minimum. according to what ORACLE OF PEACE observed Recently.
From my perspective..
The Chief watchman of the Division,
Csp Musiliu Doga policing tactic is not only chasing criminals from their hide-out but maintaining order for the good citizens of the area to carry on their business without fear or harassment.
Before now, Ijebu-Ode was presumed to be a free area for Cultists' Clash, proliferation of crimes, and public disturbance without interruption,
but in the recent the superlative and quality skills exerted by Csp Musiliu Doga has put the area in full control that is responsible for the calmness achieved despite the callous rivalry among cultist groups who choose unholy manner to settle differences.
With Fearless, tactical and combatant men of Nigeria Police under the Leadership of this *Indefatigable Crime buster the live and property of innocent citizens of Ijebu-Ode Area are secured, and the residents confidents are in better state.
The DPO in Igbeba division, who will not downplay his responsibility can always be seeing on the street with full determination and action aimed at pushing criminals into jittering state.
He is taking the fight to the criminal's door step, apprehending culprits and maintain orderliness across the area.
During his leading regular patrol movement to some crime flash points were placed on record in view of this reportage that will further send signals to the criminals that police's eyes are wide open searching for criminal elements within the area.
It is observed the criminals will soon come in contact with reality beyond their present realm of maundering as one of his activities is to spelling doom against crimes.
It is now obvious that the only option left for the crime's perpetrators within Ijebu-Ode axis is to relocate from the area, as the area as becoming uncomfortable for crimes operation.
More on this observation in the coming from the desk of OOP
Meanwhile…
the Statuesque is still maintain
Police is your Friend.. if you say No…
when you have an case…
Try criminals
the ORACLE OF PEACE
applaud
MICHAEL ABIODUN
08032317659