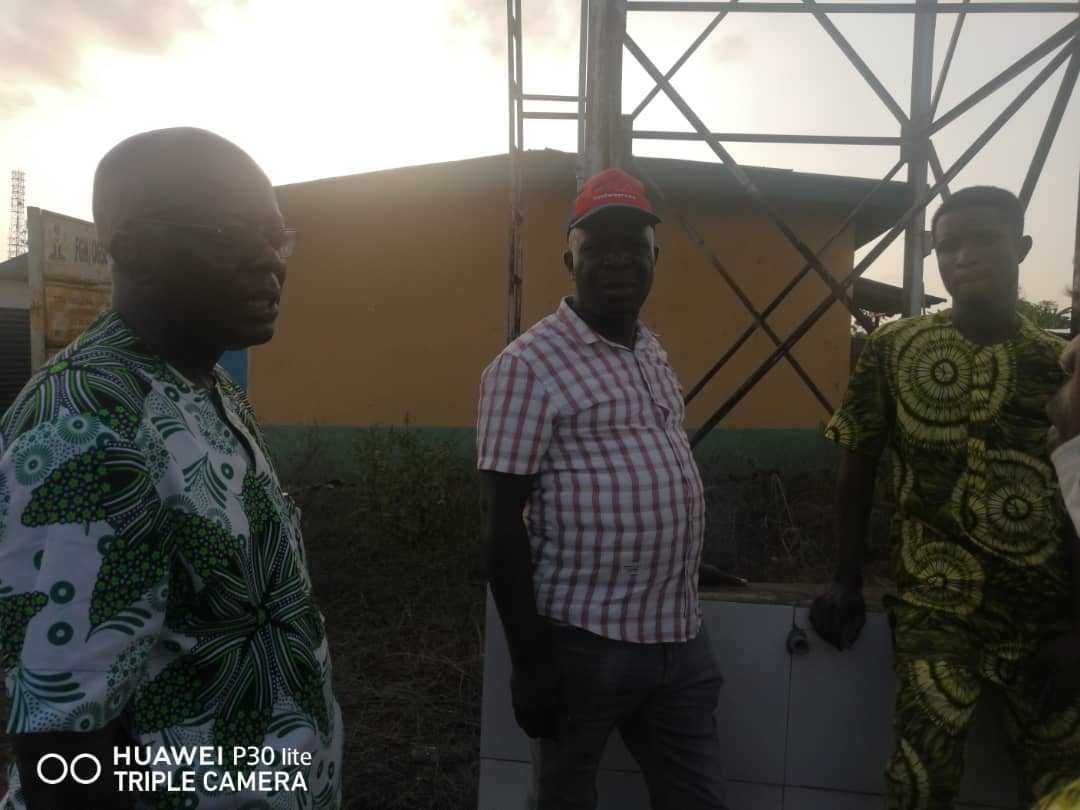 In line with the campaign promises of Hon Wale Adedayo to facelift major markets in Ijebu East local government area, the council chairman on Tuesday inspected the Ijebu Itele market to ascertain the necessary facilities in demand to facelift the market for modernisation.
The chairman made the move after closing from office, alongside the vice chairman, Hon Oyesanya Adetutu, Leader of the House, Hon Fasheyi Akindele and an indigenous building engineer, Engr Shola Aboyeji who helped to study the topographical landscape of the market for the appropriate citing of the necessary facilities.
Adedayo further observed that a borehole water project within the market had remained obsolete for a longer period, he, however, promised to resuscitate it for proper usage.
Other life touching facilities that the council boss highlighted for implementation were construction of modern public toilet and citing of a security post within the market, which is possibly an Amotekun security outfit that will provide maximum security for lives and properties within the market environment and beyond.
Similarly, all the roads that link the market would be graded and made motorable through out the season.
In a related development, Adedayo has hinted all the councllors to search for a primary health center that would be upgraded with modern facilities and drugs which would serve as a constituency project in their various wards.
He promised that no ward would be left unattended to with life touching project during his tenure.
The councillors expressed their gratitudes to the council chairman for promoting cordial working relationship between the legislative and executive arms of government.
Others who made the chairman's entourage to Itele market were all the principal officers in the legislative council, the Deputy Leader of the House, Hon Bolutife Osunfisan, Majority Leader, Hon Musemil Akeju, Chief Whip, Hon Mrs Alliu Idiat Kemi, other councillors from each ward, representatives of the Information Department of Ijebu East LG and host of others.