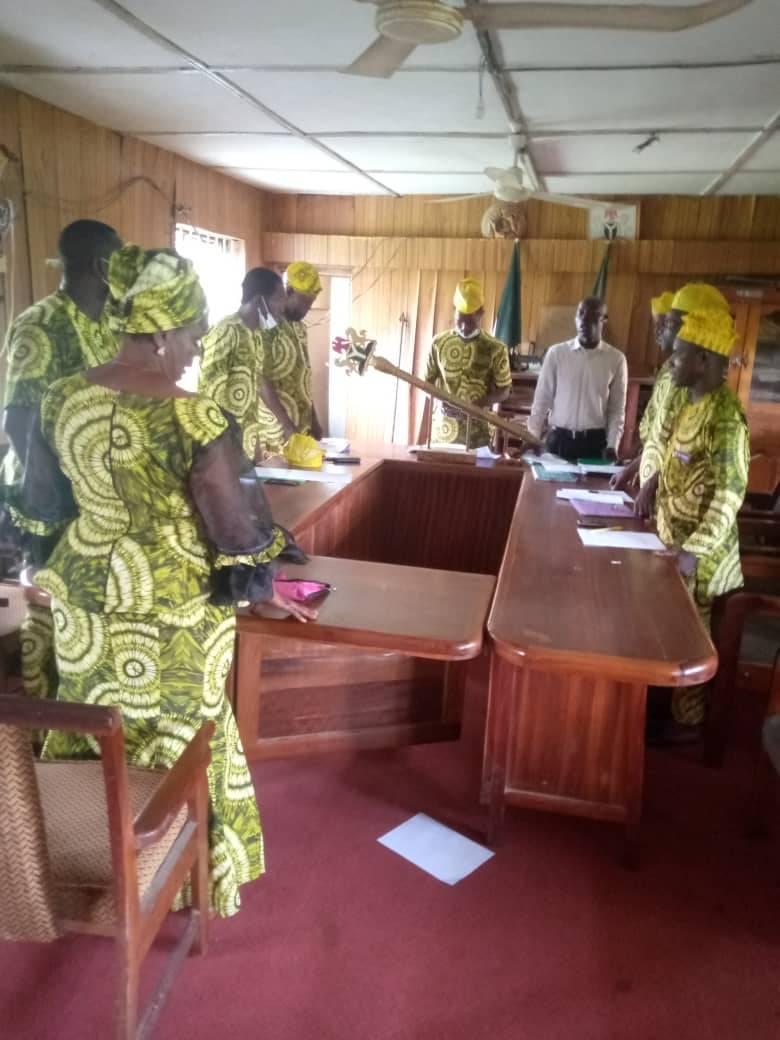 The Ijebu East Legislative Council had a robust plenary session on Tuesday as the House Leader, Hon Fasheyi Akindele presided over the proceedings.
The lawmakers demanded posting of local government staff to the legislative chamber for proper upkeep in order to make smooth running of their functions in a conducive environment
The Chief Whip, Hon Mrs Alliu Idiat Kemi who also doubles as the honourable member representing the good people of Imobi Ward 10 called the attention of the House to the posting of public workers in charge of street sweeping to his constituency while the House Leader narrated that the posting of public works attendant were only restricted to the urban areas.
Hon Adebiyi Raphael Oguntubo, the lawmaker representing Imobi Ward 9 in his speech acknowledged the intervention of the state government for the resuscitation of electricity supply back to Imobi Community ably facilitated by Hon Shola Adams, the Assemblyman representing Ijebu East State Constituency in the Ogun State House of Assembly (OGHA).
He further noted that some communities in Imobi are yet to be touched in the ongoing project. He pleaded for absolute intervention of both the state and local government as the project is yet to be completed.
The leader of the legislative Council, Hon Fasheyi informed the whole house that the council chairman Hon Wale Adedayo had taken necessary steps concerning the dilapidated Ogbere bridge liking the local government headquarters, hoping that work would commence on it soonest according to the local government chairman.
The sitting was then adjourned till Wednesday 1st September, 2021.