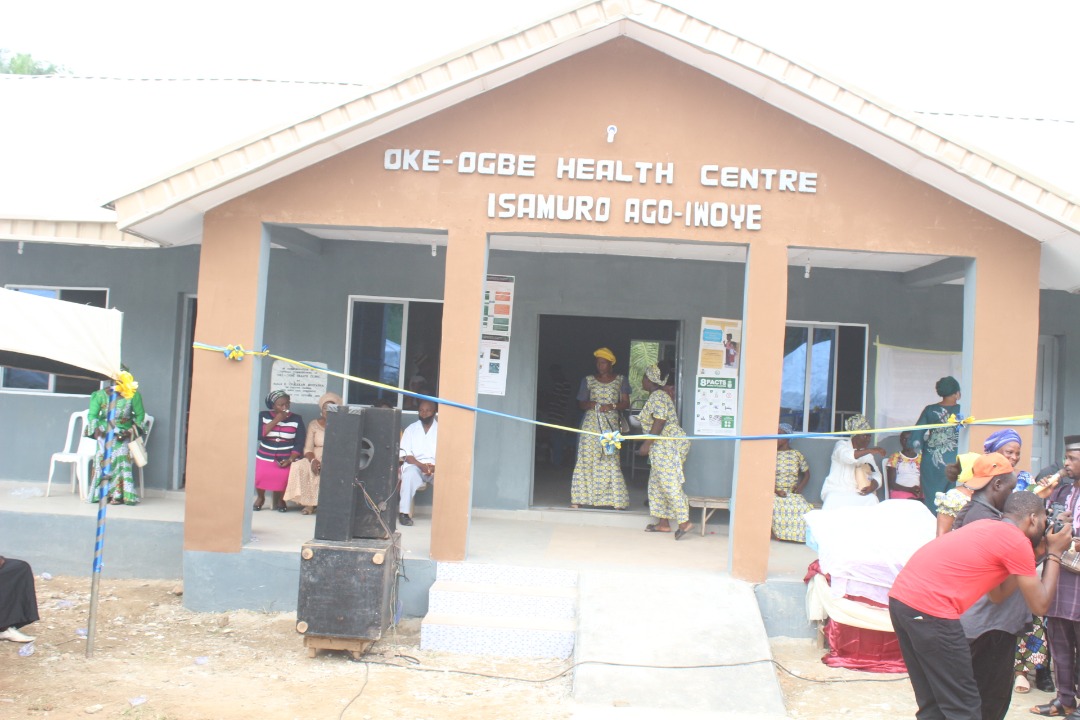 The healthcare delivery programme of the Dapo Abiodun led administration in Ogun State received a boost as a United States of America based philanthropist, Dr. Tokunbo Olukoya on Friday, handed over the Oke – Ogbe Pry Healthcare facility in Ago – Iwoye which renovation he adopted for community's use.
The renovation, approximated at several millions of naira, was unilaterally shouldered by Olukoya, who also expressed his readiness to providing Ambulance and motorcycles for the clinic towards easing the transportation challenges of the people of community in their quest to accessing good healthcare delivery system.
Speaking in an interview with journalists shortly after handling over the facility, Olukoya expressed sadness over the dilapidating status of the clinic prior to his adopting the project for renovation.
The American-based real estate broker, who maintained that the condition he met the healthcare facility was worrisome, explained that inspiration for the renovation of the PHC was borne out of her passion and love for a healthy life of the people of the community, stressing that the people of the area deserve better in terms of healthcare delivery in the state.
"When I came to this community from USA, I was not happy to see an health centre in such condition, it was in dilapidated state. The community people need access to proper health care and this can be possible if there is good primary health centre".
"I will also be giving out medical equipment. I have plans to provide Ambulance, motor bikes for people as means of transportation, to convey them from wherever they are to the health centre".
While expressing his intention to further equip the facility with necessary drugs and other medical equipments that will enable people of the Oke – Ogbe community access proper and Grade "A" healthcare, Olukoya further disclosed that she is currently building a health pavilion project in Isheri – Olofin in the Ifo Local Government area of the state.
Olukoya however, urged the people of the community to make proper use of the newly renovated health centre.